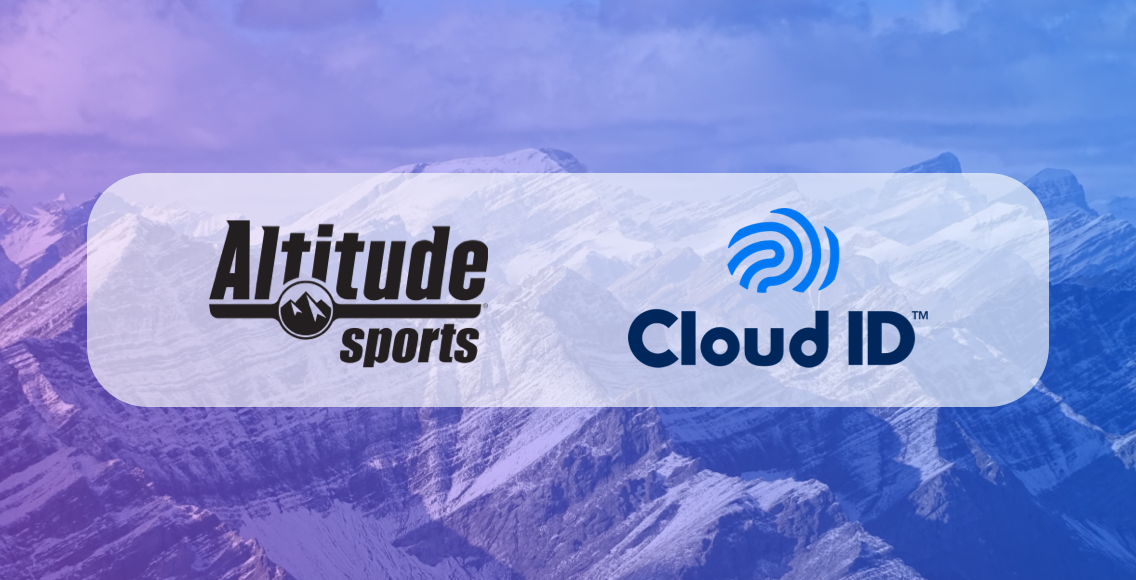 Altitude Sports Uses Cloud ID™ to Boost Streaming Access
Synacor's cloud-based consumer identity and access management platform enables simple, secure access across all devices
BUFFALO, N.Y, April 13, 2023
Link to Press Release on GlobeNewswire
Altitude Sports, the regional sports network home of the NHL Stanley Cup Champion Colorado Avalanche, the NBA's Denver Nuggets and the Colorado Mammoth, is using Synacor's Cloud ID identity and access management platform for seamless and simplified authentication and identity management across all devices, Synacor announced today.
Altitude is using Cloud ID for existing MVPD deployments, providing subscribers with simple experiences when accessing a rich lineup of sports and sports-related content across multiple devices. Synacor's SaaS-based managed services solution supports integrations across MVPD, telco and other partners, as well as direct-to-consumer opportunities in the future, allowing Altitude to focus entirely on providing an unparalleled consumer digital experience.
"Meeting the expectations of sports fans is one of the most demanding tasks across platforms today," said Dana Golden, Senior Vice President of Business Development for Synacor. "By using Cloud ID to streamline access to games and other programming, Altitude Sports is creating a welcoming entry environment that makes fans feel like part of the Rocky Mountain sports community every time they sign in."
"Streaming and sports media deals are pushing content to new places faster than ever," said Dave Zur, SVP of Operations and Engineering at Altitude Sports. "Cloud ID is ensuring that our sign-in process has the speed, security and scalability we need to quickly deliver to virtually any platform where fans want to access our programming."
Cloud ID provides a modern, custom and turnkey identity management platform for premium, globally renowned streaming entertainment, content and service provider companies, with engagements spanning traditional MVPDs, telcos, hotels, airlines, rewards programs and more. The platform's simple, secure, and frictionless customer experience reaches more than 150M subscribers, managing more than 30M unique sign-ins per month, with the ability to scale to millions of users and support outsized access demand.
About Synacor:
Synacor is a cloud-based software and services company serving global video, internet and communications providers, device manufacturers, governments and enterprises. Synacor's mission is to enable its customers to better engage with their consumers with award-winning, innovative technology platforms and services to scale their businesses and extend their subscriber relationships. Synacor delivers email and collaboration platforms with Zimbra, and cloud-based identity management with Cloud ID. https;//www.synacor.com
About Altitude Sports
Seen in a 10-state territory, Altitude Sports is the television network of the Denver Nuggets, Colorado Avalanche and Colorado Mammoth. Altitude Sports broadcasts University of Denver sports (including hockey, basketball, soccer, volleyball, gymnastics, and lacrosse), the Air Force Academy (football, basketball, and hockey), as well as other local and regional sports, entertainment, and public service programming. A full list of Altitude Sports programming and other information can be found at www.altitudesports.com
Media Contact:
Brian Baumley
brianb@blbcomm.com
A photo accompanying this announcement is available at https://www.globenewswire.com/NewsRoom/AttachmentNg/9f56a958-ae1c-4ea8-8f91-f7ac9775e171.