Go Passwordless
& Embrace the Future of Authentication
Boost your login success rates, elevate the user experience, and strengthen security by incorporating Face ID or Touch ID for user authentication. Passkey Connect can be integrated with your existing identity service, not just Cloud ID, to add these features.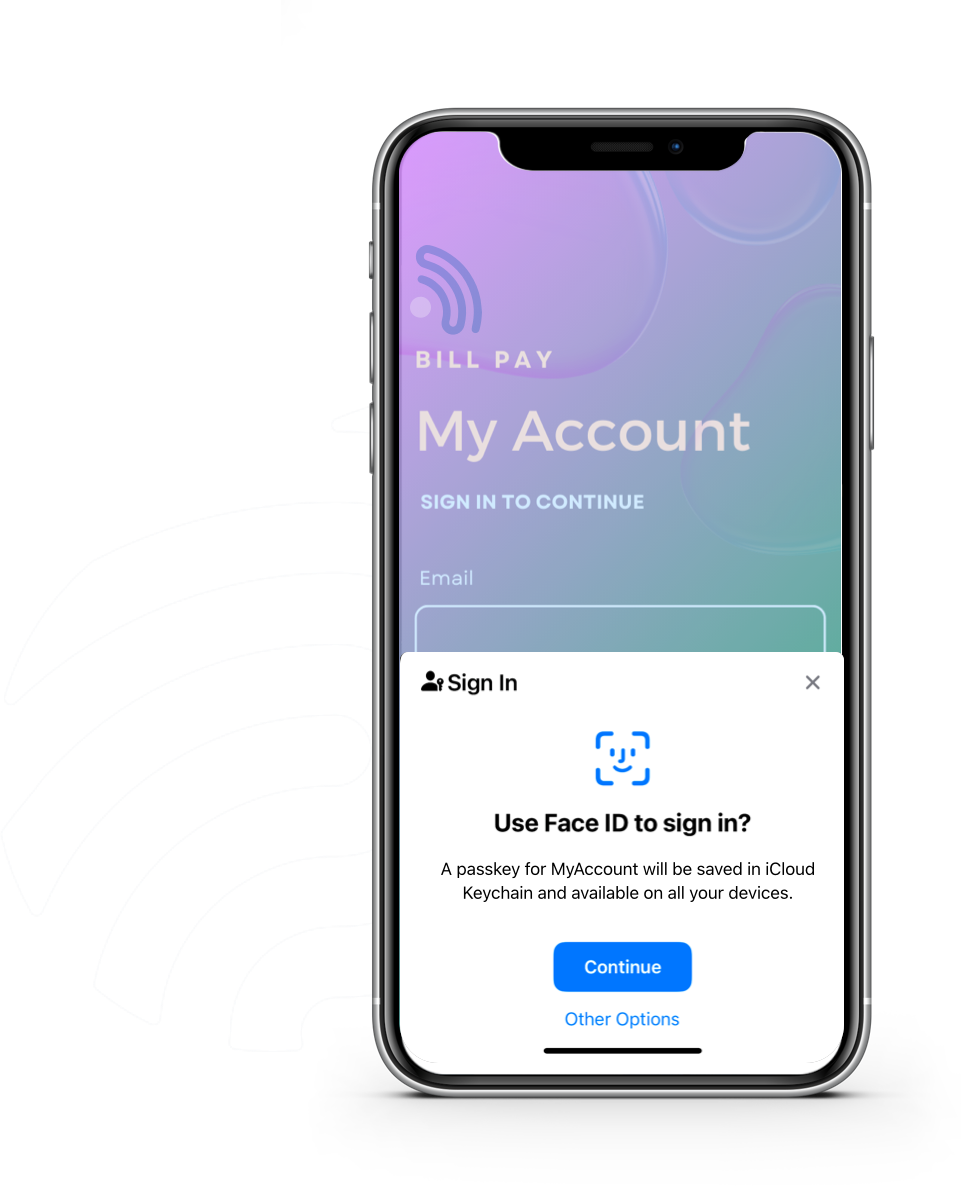 Frictionless biometric login through fingerprint or facial recognition

Use for any login – Bill Pay, My Account, TV Viewing

Utilizes passkeys, recently adopted by Google, Apple and Microsoft

Easy API Integration — can be layered on as a stand-alone service
The problem with passwords
Passwords are vulnerable due to phishing, leaking, or sharing.
Most of us are just plain bad at creating them. The National Institute of Standards and Technology even compiles a list of the most guessable ones, such as password is my password.
We are even worse at remembering passwords — and that has an economic impact. 
$70
per password reset call according to Forrester Research
40%
of support calls are password resets according to Gartner
89%
of orgs experienced a phishing attack in the past year
Benefits of Passkey Connect
Improved security
Protect against breaches and phishing attacks
Prevent password sharing
Passwordless is multi-factor authentication by default (Device + Biometrics/PIN)
Privacy by design
Biometric data is stored on device, private key doesn't leave device
Works for all logins
Use for Bill Pay, My Account, TV Streaming, etc.
Drop support costs with easier logins
Ease of integration and adoption
Widely supported across leading platforms and browsers
Application support is enabled with simple API calls
Take your current authentication solution beyond passwords, with our frictionless managed service platform for passkeys!