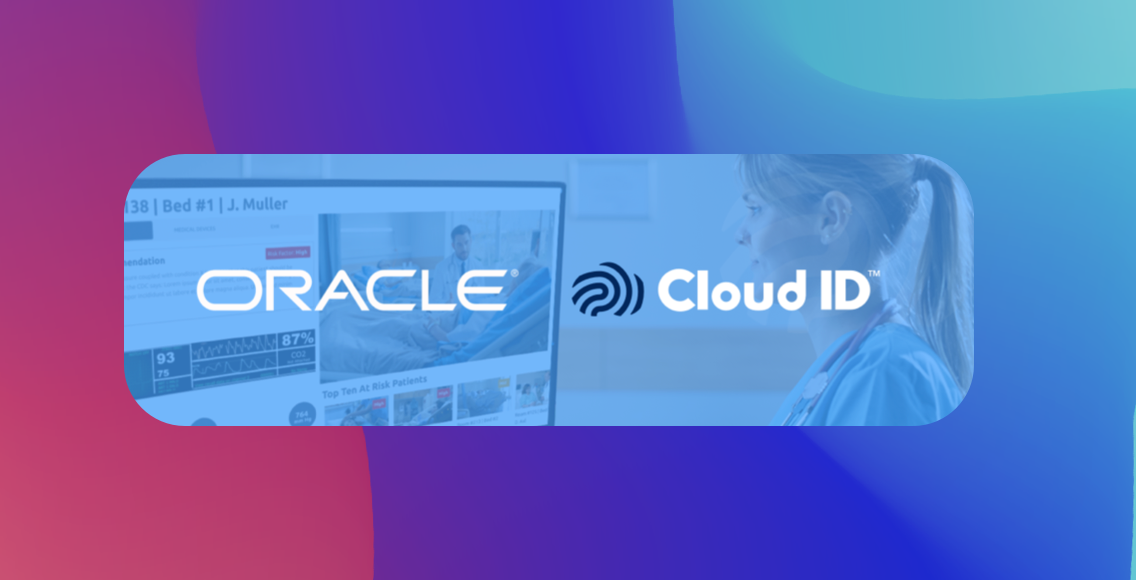 Synacor's Cloud ID Provides Oracle Cloud Infrastructure Customers with Virtual Nursing Application
HIMSS demo, powered by Oracle Cloud Infrastructure, streamlines vital real-time data and video feeds to improve nursing efficiency and patient care
BUFFALO, N.Y, April 13, 2023
Link to Press Release on GlobeNewswire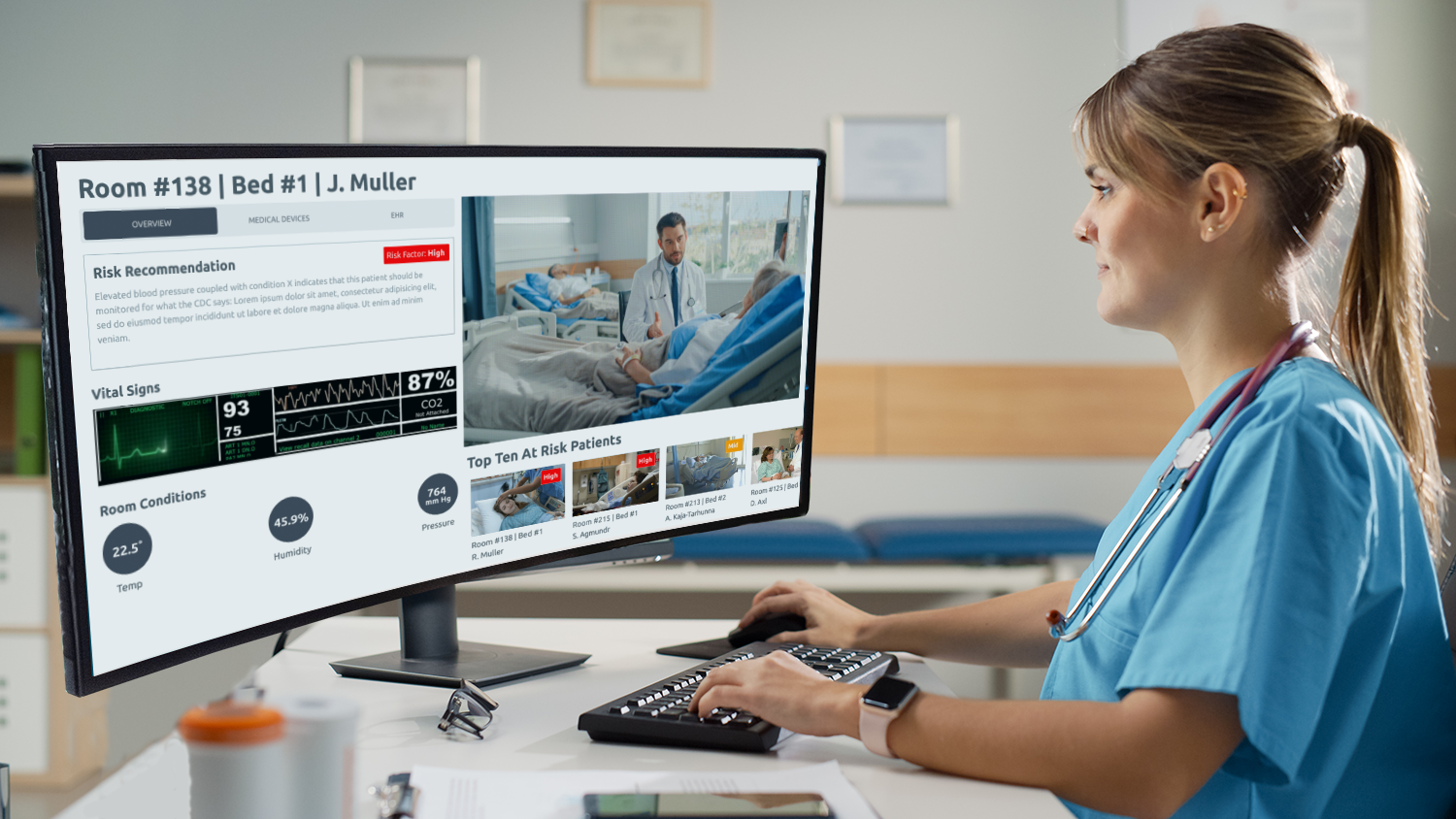 Synacor, a member of Oracle PartnerNetwork (OPN), today announced that its Cloud ID identity and access management platform has achieved Powered by Oracle Cloud Expertise and is now available on Oracle Cloud Marketplace. Cloud ID will be included in a demonstration at HIMSS with Oracle Health, powering a virtual nursing application that aggregates critical patient data for easy visibility and nursing efficiency.
Powered by Oracle Cloud Infrastructure (OCI), Cloud ID enables consumer and enterprise applications to offer easier and more secure sign-in experiences while helping solve data mesh complexity challenges that arise from high volumes of information flowing across a range of systems and devices. It also helps nurses move from a constant state of data analysis to one of remediation and improved care, and enables team members responsible for IT security and compliance to improve overall efficiency.
Real-time patient data is critical in hospital environments with nurses typically juggling disparate streams of information from different medical and environmental monitoring devices, patient electronic health records, administrative systems like scheduling applications and payer support systems.
"Virtual nursing applications can make a huge difference in the wake of nationwide staffing shortages and an ever-increasing surge of data flowing into and through healthcare organizations, ultimately benefiting nurses, providers and, most importantly, patients," said Steve Halliwell, senior vice president, Healthcare and Cloud Infrastructure Ecosystem, Oracle. "Synacor's commitment to innovation with OCI and quality execution will help our mutual customers receive cloud-enabled patient data solutions ready to meet critical business needs."
The demonstration at the HIMSS Global Health Conference & Exhibition will show how OCI and Cloud ID serve as key security enabling technology to create and maintain the extensive "data mesh" required across multiple disparate devices and data sources.
The Oracle Cloud Marketplace is a one-stop shop for Oracle customers seeking trusted business applications offering unique business solutions, including ones that extend Oracle Cloud Applications. OCI is a deep and broad platform of public cloud services that enables customers to build and run a wide range of applications in a scalable, secure, highly available, and high-performance environment.
"By providing secure authentication and authorization at scale across a fragmented set of healthcare devices and applications, Cloud ID gives nurses a real-time, unified view of patient statuses to ensure care can be administered the moment it is needed," said Jeff Bak, Senior Vice President of Cloud ID Product and Engineering at Synacor. "Critical to this equation is the prevention of fraudulent access, protection of patient privacy rights and HIPAA compliance for those providing care. OCI is key to Cloud ID's ability to securely support an application like this at scale."
Synacor will be included in an OCI demonstration at the Oracle Health Booth (#921).
Powered by Oracle Cloud Expertise recognizes OPN members with solutions that run on Oracle Cloud. For partners earning the Powered by Oracle Cloud Expertise, this achievement offers customers confidence that the partner's application is supported by the OCI SLA, enabling full access and control over cloud infrastructure services, as well as consistent performance.
Cloud ID provides modern, turnkey and custom identity management for premium applications at scale. The platform's simple, secure and frictionless platform today supports more than 200M subscribers, managing the sign-ins and access for over 30M users monthly, with the ability to scale to millions of users and support outsized access demand.
About Synacor
Synacor is a cloud-based software and services company serving global video, internet and communications providers, device manufacturers, governments and enterprises. Synacor's mission is to enable its customers to better engage with their consumers with award-winning, innovative technology platforms and services to scale their businesses and extend their subscriber relationships. Synacor delivers email and collaboration platforms with Zimbra, and cloud-based identity management with Cloud ID. https://www.synacor.com
About Oracle PartnerNetwork
Oracle PartnerNetwork (OPN) is Oracle's partner program designed to enable partners to accelerate the transition to cloud and drive superior customer business outcomes. The OPN program allows partners to engage with Oracle through track(s) aligned to how they go to market: Cloud Build for partners that provide products or services built on or integrated with Oracle Cloud; Cloud Sell for partners that resell Oracle Cloud technology; Cloud Service for partners that implement, deploy and manage Oracle Cloud Services; and License & Hardware for partners that build, service or sell Oracle software licenses or hardware products. Customers can expedite their business objectives with OPN partners who have achieved Expertise in a product family or cloud service. To learn more visit: http://www.oracle.com/partnernetwork.
Trademarks
Oracle, Java, MySQL and NetSuite are registered trademarks of Oracle Corporation. NetSuite was the first cloud company–ushering in the new era of cloud computing.
Media Contact:
Brian Baumley
brianb@blbcomm.com
A photo accompanying this announcement is available at:
https://www.globenewswire.com/NewsRoom/AttachmentNg/fc4bf6f4-b838-46c5-81fe-408f887cbbe3