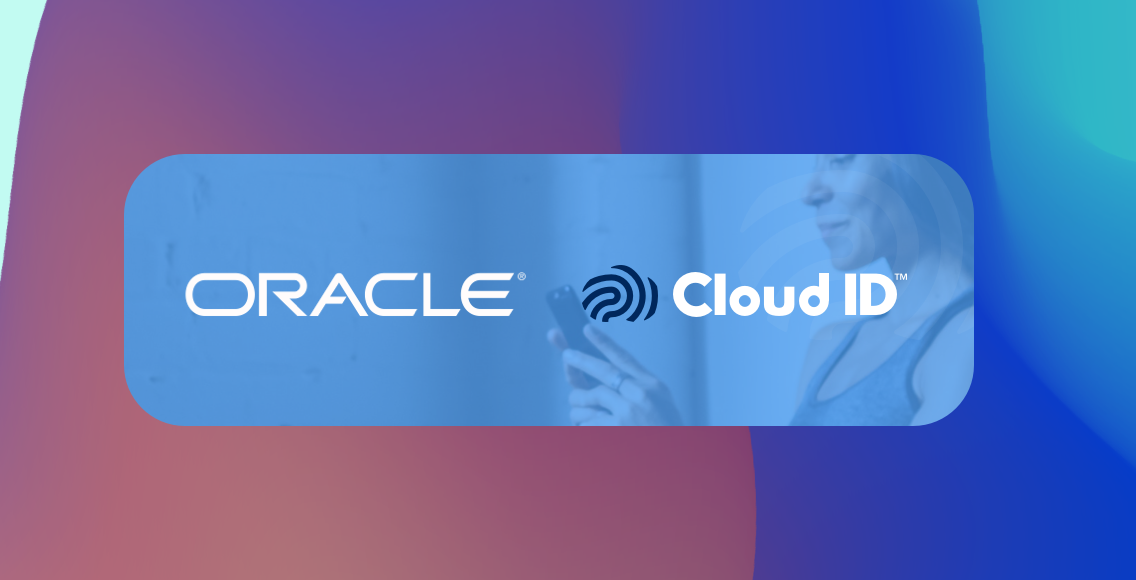 Cloud ID™ Now Available on Oracle Cloud Marketplace
Cloud-based consumer identity and access management platform by Synacor deployed in consumer, entertainment and healthcare sectors now runs on Oracle Cloud Infrastructure
BUFFALO, N.Y, February 9, 2023
Link to Press Release on GlobeNewswire
Synacor today announced that its Cloud ID identity and access management platform for premium consumer and entertainment services, is available on Oracle Cloud Marketplace. Cloud ID enables consumer-focused applications to offer one of the easiest and most secure sign in experiences and can now be deployed on Oracle Cloud Infrastructure (OCI). Oracle Cloud Marketplace is a centralized repository of enterprise applications and solutions offered by Oracle and Oracle partners.
Cloud ID provides a modern, turnkey and custom identity management platform for premium, streaming entertainment, content and service provider companies. The platform's simple, secure and near frictionless customer experience reaches more than 150M subscribers, managing more than 25M unique sign-ins per month, with the ability to scale to millions of users and support outsized access demand. Cloud ID plans to leverage OCI, given its growing and global footprint.
"As a longstanding Oracle PartnerNetwork (OPN) member, Synacor has remained dedicated to enhancing its SaaS offerings through the Oracle ecosystem. Making Cloud ID available on the Oracle Cloud Marketplace represents our continued commitment to this robust platform and providing flexibility in how our customers deploy," said Jeff Bak, Senior Vice President of Cloud ID Product and Engineering at Synacor. "Synacor's participation in Oracle Cloud Marketplace further extends our commitment to the Oracle community and we look forward to leveraging the power of the Oracle Cloud to meet evolving business demands and requirements."
The power of Cloud ID is now available on OCI, which is quickly becoming the most performant, secure and cost-effective cloud platform in the global marketplace. Key technical considerations for Cloud ID's selection of OCI were integrated security, monitoring and observability. Non-technical considerations for selecting OCI included deeper client success partnerships, migration services, cost and global availability. Cloud ID is differentiated via:
Experience and trust. More than 15 years of identity management experience and more than 100 identity integrations completed to date.

Advanced functionality. Fraud protection, concurrency monitoring, support for latest seamless sign-on technologies and robust analytics capabilities.

Superior support. Dedicated teams support our customized identity management integrations with 24/7 monitoring and alerts with regular reporting and reviews.
Oracle Cloud Marketplace is a one-stop shop for trusted business applications and solutions, including ones that extend Oracle Cloud Applications. Oracle Cloud is an enterprise cloud that delivers massive, non-variable performance and next generation security across a comprehensive portfolio of services including SaaS, application development, application hosting, and business analytics. Customers get access to leading compute, storage, data management, integration, security, HPC, artificial intelligence (AI), and Blockchain services to augment and modernize their critical workloads. Oracle Cloud runs Oracle Autonomous Database, the industry's first and only self-driving database.
About Synacor:
Synacor is a cloud-based software and services company serving global video, internet and communications providers, device manufacturers, governments and enterprises. Synacor's mission is to enable its customers to better engage with their consumers with award-winning, innovative technology platforms and services to scale their businesses and extend their subscriber relationships. Synacor delivers email and collaboration platforms with Zimbra, and cloud-based identity management with Cloud ID™. https://synacor.com/
Trademark
Synacor and Zimbra are registered trademarks of Synacor, Inc.
About Oracle PartnerNetwork
Oracle PartnerNetwork (OPN) is Oracle's partner program designed to enable partners to accelerate the transition to cloud and drive superior customer business outcomes. The OPN program allows partners to engage with Oracle through track(s) aligned to how they go to market: Cloud Build for partners that provide products or services built on or integrated with Oracle Cloud; Cloud Sell for partners that resell Oracle Cloud technology; Cloud Service for partners that implement, deploy and manage Oracle Cloud Services; and License & Hardware for partners that build, service or sell Oracle software licenses or hardware products. Customers can expedite their business objectives with OPN partners who have achieved Expertise in a product family or cloud service. To learn more visit: http://www.oracle.com/partnernetwork
Trademark
Oracle, Java, and MySQL are registered trademarks of Oracle Corporation.
# # #
Media Contact:
Brian Baumley
brianb@blbcomm.com
609.638.6584